Another interesting possibility of social turism is a favela-walk (rest assured always in safe conditions) or a ride with the favela-train along the Bay of All Saints.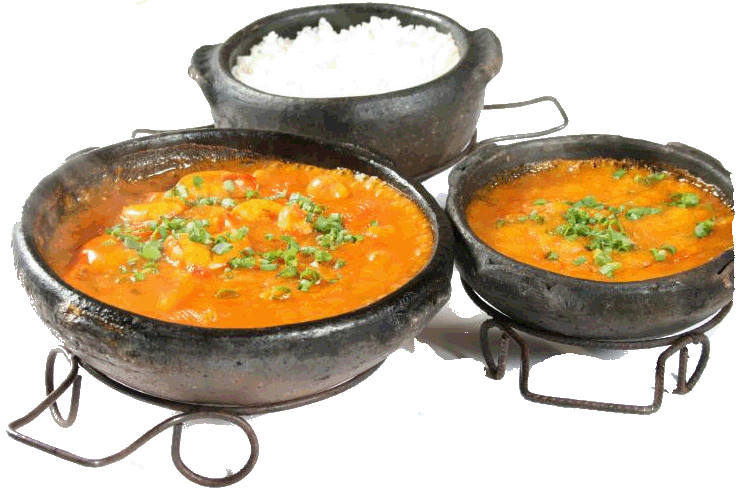 Bahia is known for it's typical etno-gastronomy, like moquecas, where palmoil and coconut are in the spotlight
Bahia, the Black Pearl of Brazil, is probably the most colored state in this immense country and, most certainly worth your visit. Here you will encounter several hundred years of cultural blending in the most imaginable ways. A feast for your eyes, ears, pallet, ...
The interesting of our typical local etno-gastronomy here is the huge African influence in almost every aspect of cuisine.
If you would wish so we can take you to a local little restaurant to eat 'Comida Caseira' home-made food or go to the most famous SENAC Culinairy Institute where you could savour a buffet of over 60 local specialties at will.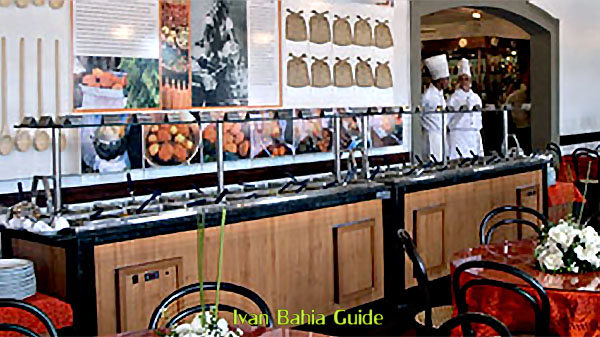 The choice is yours, as always.
CONTACT
Ivan Bahia Guide's team now and make your reservation for a respectful discovery of Salvador da Bahia, in your language.