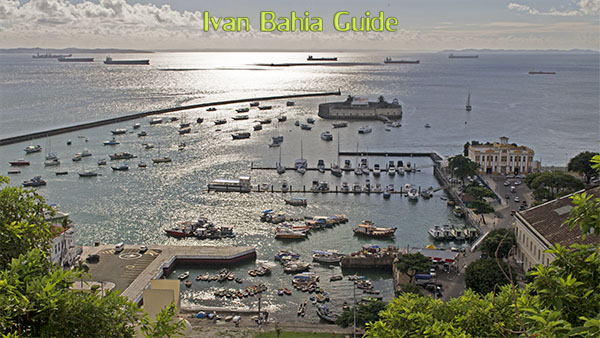 -
Bahia's economy essentially evolved around this spot, with it's merchants, the market, and the port clustered practically within arm's reach.
Besides the different fortresses (Salvador has always been a much coveted place in the colonial era) like Diogo and Monte Serrat we can also take a look at the Marine museum in the Barra lighthouse. It shows some typical history artefacts from the naval experiences by the different colonisators that tried to get their piece of Brazil.
During this daytrip we will also have a peek in some popular areas like the Rio Vermelho neighborhood where you will perceive the influence of the mysterious Candomblé-religion.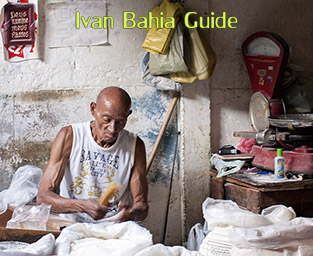 We can put you in close contact with the locals so can learn learn about their daily life and habits.
Some call it "social tourism", others just "socialising" ... It does not matter. It is nice if you want to learn about local habits. We could do that with you in different ways. Maybe you'd fancy a walk in an easygoing favela ? Or take the favela-train along the Bay of All Saints ? Get a close feel with the fisherman in Rio Vermelho and visit their cosy little temple of Iemanja ?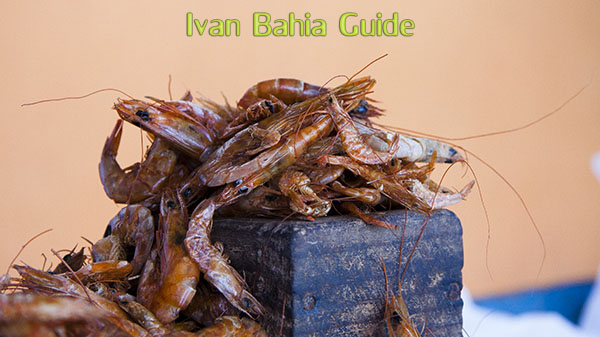 -
Let's have a walk in the most famous Mercado São Joachim. This market is so large you could wander around for half a day before finding your way back out. In the end you will have flavoured a lot of tropical fruits and vegetables that are so typical for Bahia.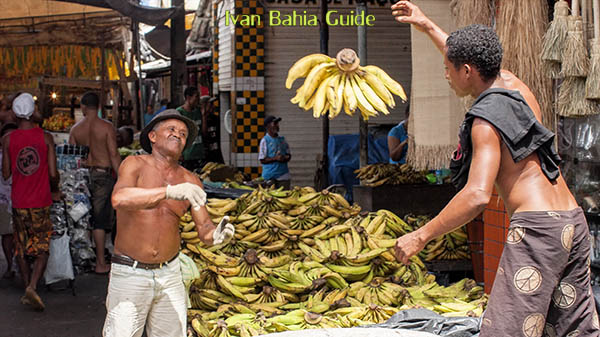 -
HOME